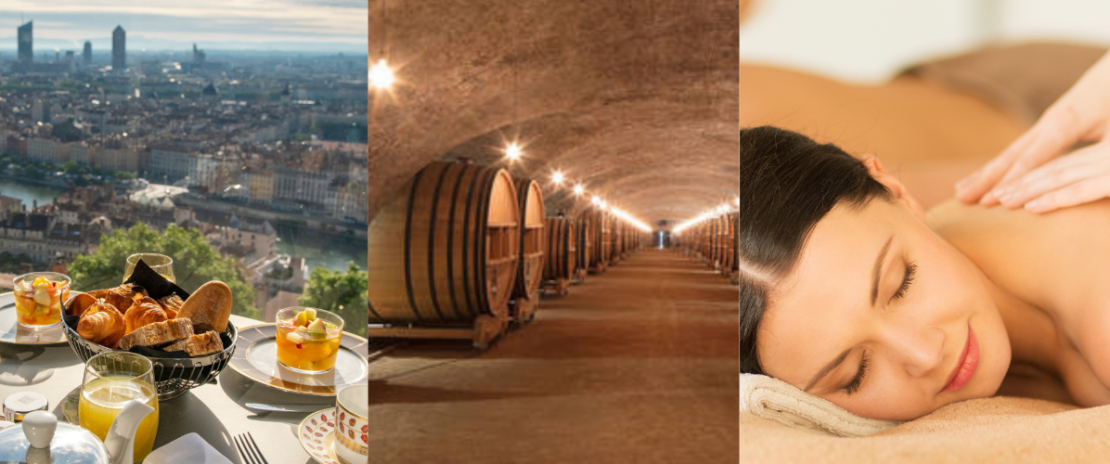 Fly away to our galaxy
Fly away to our galaxy and discover our stars.
Enjoy three days in Lyon with an wonderful experience :
Two nights with breakfasts included (complimentory upgrade in a city view room),
1h30 duo detox ritual with our Belle de Maïa experts,
Visit, tasting and pic-nic at Domaine de La Chaize,
One meal at Chef Têtedoie Bistrot (drinks exl.).
1 490,00€ taxes included for two.
Call the front desk to book your stay
The MAÏA Group was founded over 100 years ago in 1908 by Mr Amabile MAÏA. In 2002, Christophe GRUY acquired the shares. The MAÏA Group is an independent French group, specialised in the development, design, engineering, construction, financing and operation of Infrastructure, Real estate and Hospitality projects including Château de La Chaize built in 1676 and designed by Jules Hardouin-Mansart and André Le Nôtre: respectively the architect and landscape designer of Louis XIV, King of France. More than 400 acres in the Beaujolais region ; Aïam Maïa, bio-certified cosmetics based on the vertues of roses ; and last but not least Villa Maïa