Linger longer...
...and save. Stay 3 consecutive nights and pay for 2.
Terms and conditions
+33 4 78 16 01 01
Book your stay here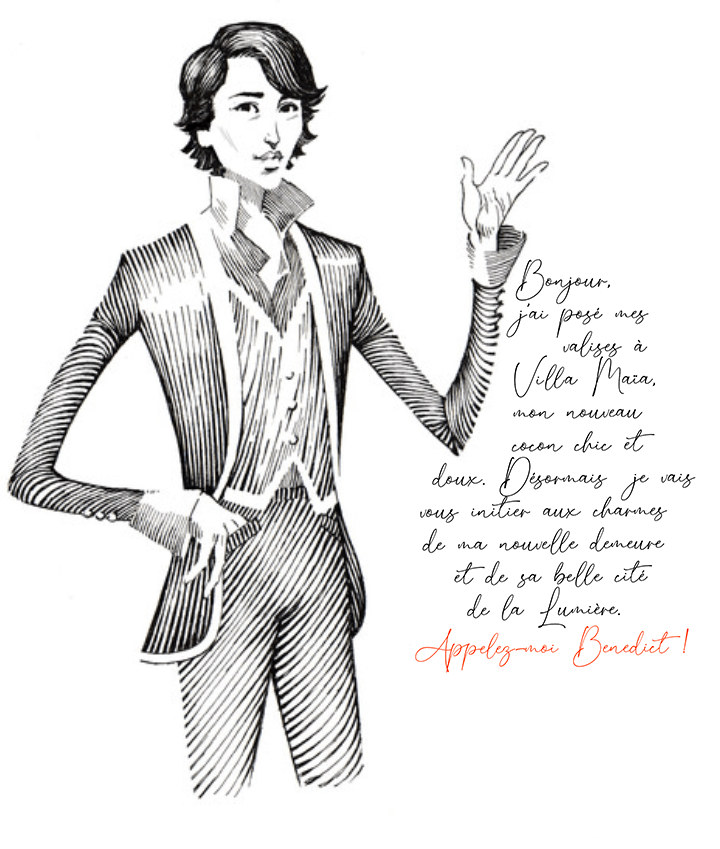 VILLA MAÏA,
Luxury 5-star hotel in Lyon
Il était une fois
Tout là-haut
Villa Maïa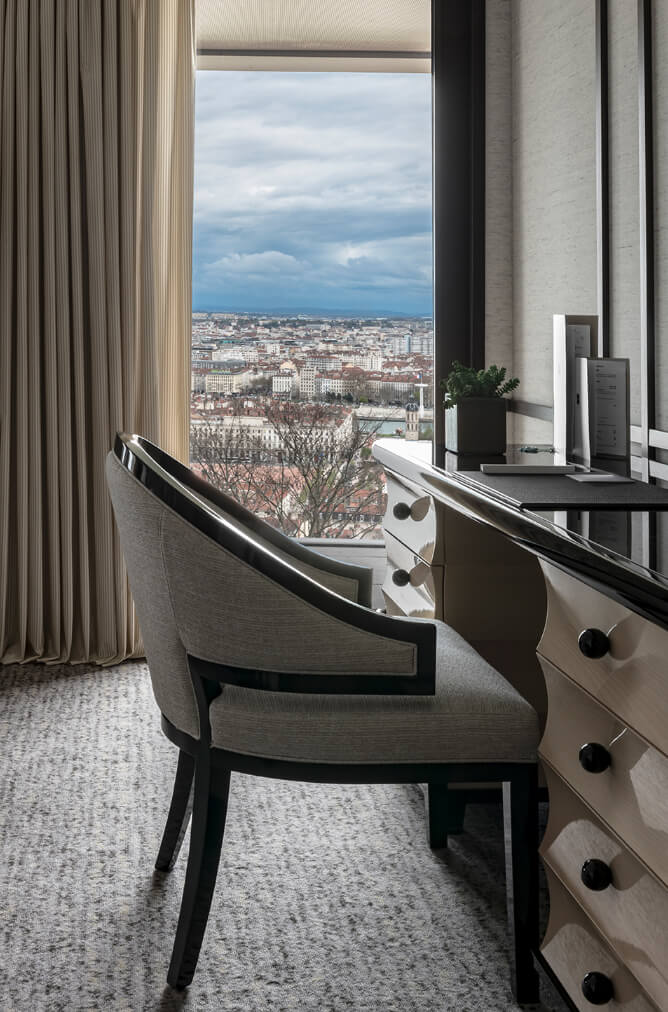 Our luxury 5-star
hotel in Lyon
"I had a dream, I dreamt of a company rooted in Italian heritage. It would evolve into Villa Maïa, emerging here on the former Antiquaille site near the Roman theatres and the old town of Lyon. Villa Maïa is a hotel that I would have liked as my home, full of attention to detail, surrounded by gardens, bathed in spirituality and shared family values." Christophe Gruy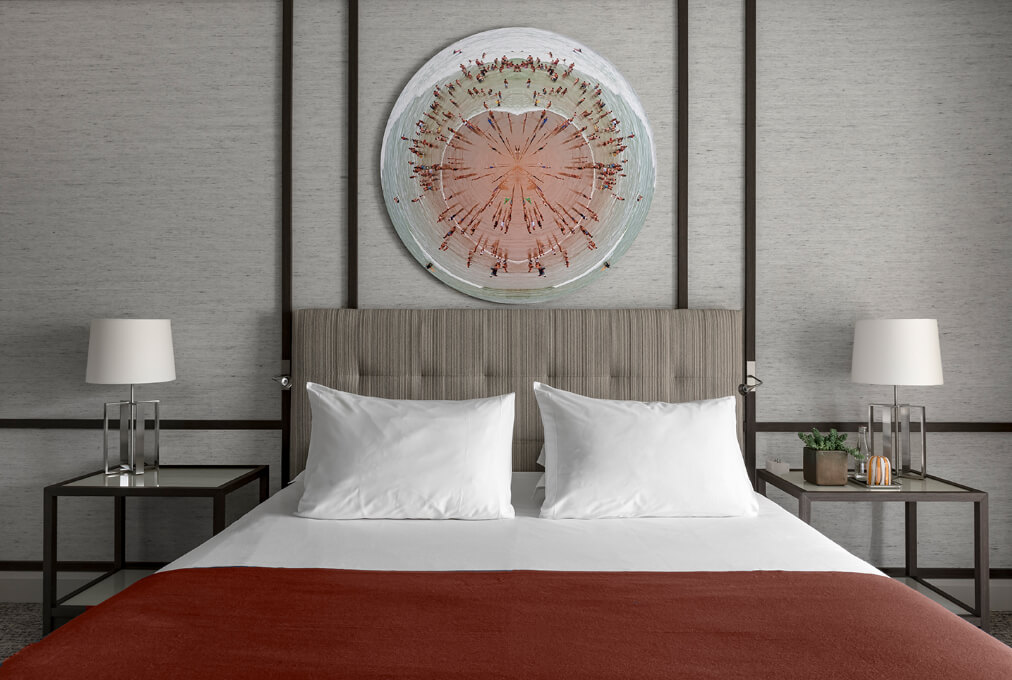 The Rooms
Beauty connoisseurs will love the 27 rooms and 6 suites inspired by Japanese art. Then, there's the 100 m² apartment with views as far as Mont Blanc, overlooking the boats navigating the Saône and Rhone rivers.
Be amazed by the lights that glimmer from the city at night. Get lost in your thoughts as you look out from your terrace onto contemplative gardens.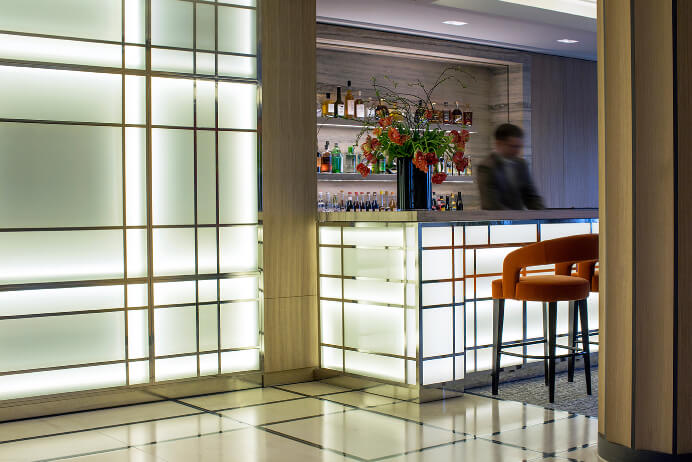 Architecture and decor
Villa Maïa's architecture has been designed by Jean-Michel Wilmotte. The appearance of the spellbinding, matt glass, opaque, bronze-tinted panels dances to the rhythm of the sun. For the decor, Maïa Group chose world-renowned, French interior designer, Jacques Grange, the master of "bon goût à la française". In the contemporary rooms with a hint of art deco, Jacques Grange uses understated and made-to-measure furniture. Tones oscillate between brown and oatmeal, accentuated with brightly coloured accessories.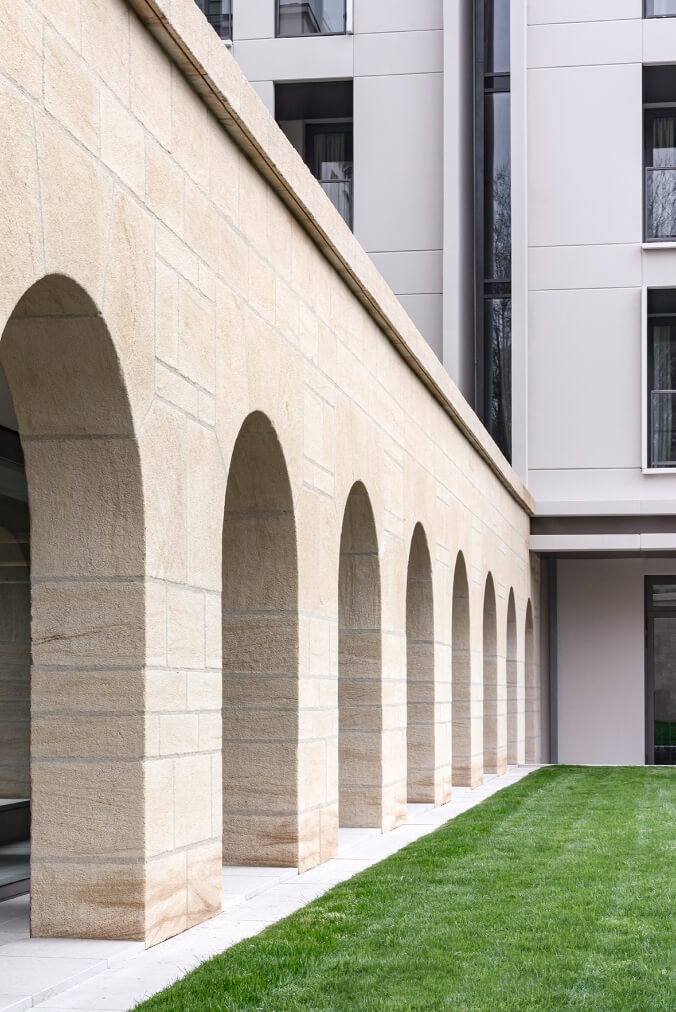 Landscape in the city
Gardens that look like landscapes. From your terrace. Facing south. Gardens without pathways, without routes or benches. Instead, gardens to observe and breathe in, upon which to meditate. They are connected to the vegetable gardens of the convents of old, linked by a harmonious, plot-based interpretation of the vegetation. Like a perfect, serene drawing seen from above. Oaks, yews, irises and carnations, meadow flowers, and wild grasses. They all exude a restful bygone time and a mythical calm dreamt up in the present by landscape gardener Louis Benech.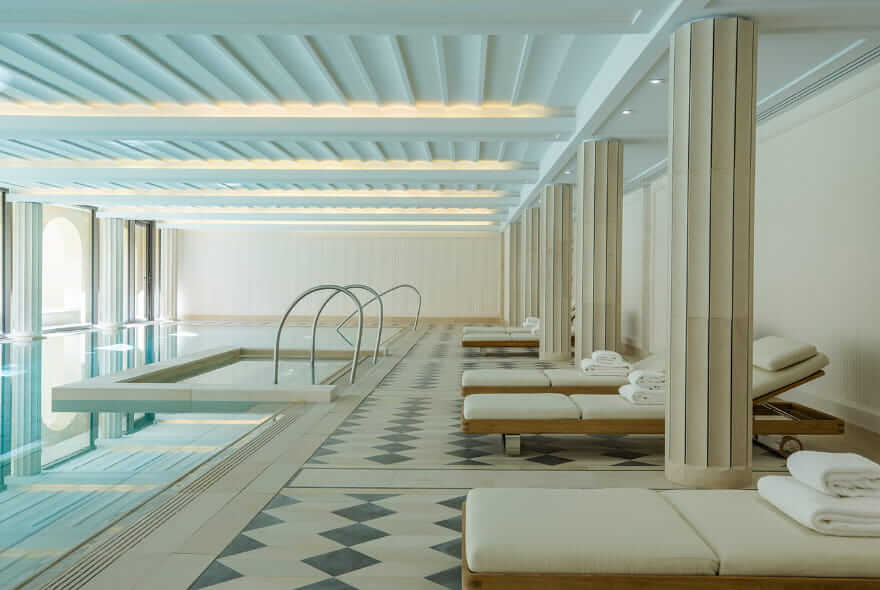 Fountain of youth
In a time belonging to distant memory, during the Gallo-Roman era, the hill was the symbol of the capital of Gaul. There was yet another time in which the Antiquaille cared for all pain and suffering. Today, Villa Maïa's baths celebrate the art of care. They represent the spa in its original form, divinely scented with wood essences combined with notes of plants from the gardens.
How to find us?
8, rue du Professeur Pierre Marion
69005 LYON
 +33 4 78 16 01 01